As some you you may or may not know. Nikon recently put out a
limited edition Gold D60
. The camera is basically a D60 with gold coloring where there would normally be silver coloring on the camera body. There is also a "Gold Edition" Strap.
This camera is all well and good but I've seen far better limited edition gold cameras and I think it would be amazing to have cool gold digital SLR's like these cameras....
PENTAX LX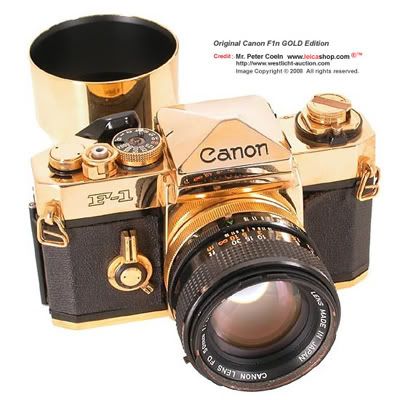 CANON F1

NIKON FM Gold
LEICA M3 Gold
PS .CLick on the pictures for more info on these fun cameras.